---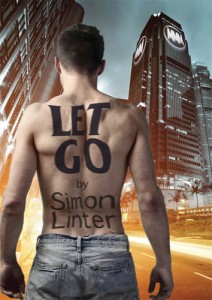 Mark Gallachi is the CEO of the company. He doesn't really know how he got there, but believes writing a company memoir will boost the morale of the company's workforce. When he starts to tell the story about his rise to the top, he uncovers strange memories about the company, confessing his deep secrets and recounting bizarre situations.
Follow Mark Gallachi's rise from the bottom rung of the corporate ladder to the top of the company.
Available as a paperback and ebook.

---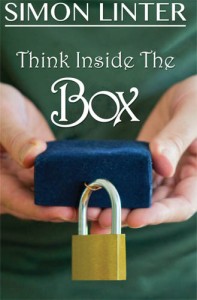 FREE BOOK! My collection of short stories Think Inside the Box is available free from Lulu. The stories were assignments set by several creative writing course at Folkuniversitetet and Stockholm University.
You can download it to your device here:

---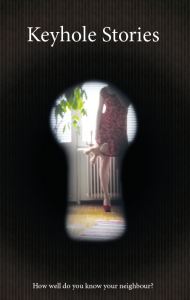 Keyhole Stories is a collection of 15 stories by 15 authors. The setting of the stories take place in an old rental building on the island of Södermalm in central Stockholm. Catch a glimpse of a young boy at play in Sandra Jabre's Viktor the Great, human trafficking and prostitution with Björn Rudberg, and the need for belonging with Jon Kahn. Spy on gangsters and villains from Andrés Miñarro and Vilhelm Gard, see what a smartphone will bring home with Avelino Benavides, and witness friendship and unrequited love with Emily Aisling Hall. There are elderly neighbours to watch over in two stories from Simon Linter and Matthew Corke, and the reflection of a suicide from Tove Backhammar. Witness finding a friend in food with Eva Wissting, dressing up with Claudia E. Bernal, Jay Wong's playboy and morality adventure, and immigration and moving with the times from Andrew MacPherson and Tanis Bestland.
The question is… How well do you know your neighbour?
You can buy the ebook from iTunes. Read more here.
---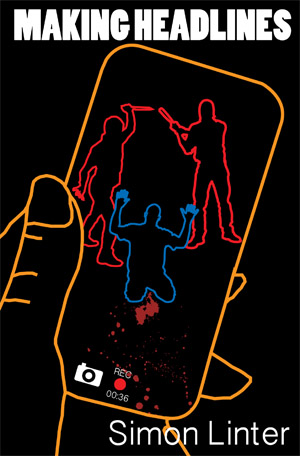 Chris Wilkinson has been working for the local news channel Eastern View for twenty years. He has a dream to present the News at Ten or maybe have his own chat show. Meanwhile his long time friend, Dexter Copeland, is making great strides in the movie industry. Chris plots his friend's murder, hoping that if he films it-it will create the story of the year. Chris gets the attention and recognition he has been seeking but he gets much more than he bargained for.
Available as paperback from:

or buy direct for 150:- (inc. P&P) (approx. 11.50 pounds):
---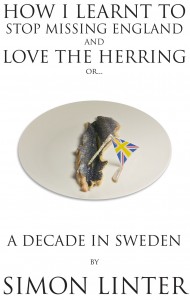 My book How I Learnt to Stop Missing England and Love the Herring or A Decade in Sweden was released as an ebook on the 25th November 2013. It is a scrapbook of my experiences after living in Sweden for ten years (hence the title). It's an account of the little differences and occasions that I have encountered during my residence in the country that has no problem with eating raw fish, fresh or otherwise.
Available as a paperback from:

or buy direct for 150:- (inc. P&P) (approx. 11.50 pounds)
---
Check out my author profile where you will find ebook versions: