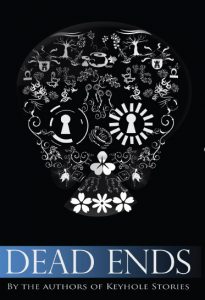 My story Stone Cold Heart features in the new anthology Dead Ends. It is the second book by the Keyhole Stories project and has fourteen stories in total. It has also been illustrated by Luz Elena Aguirre who has designed special artworks for each story as well as the front cover. Click here for more info on the Keyhole Stories project and Dead Ends.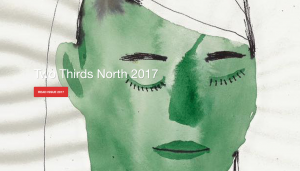 Two Thirds North 2017
On the 5th of April I will be reading an excerpt from my short story Untouchable from the 2017edition of Two Thirds North. You will also find an exclusive interview (or Linterview ;)) with author Maggie Gee in this edition, alongside great poetry, short stories, illustrations, photographs, from fantastic authors and artists. If you are about on the 5th of April, pop in to the English Bookshop, Stockholm, from7 p.m. onwards. If you can't then you can read Two Thirds North online.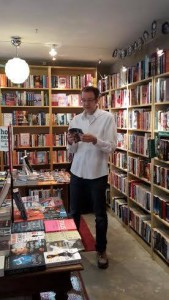 10 April 2016 – I read an extract from Let Go at the English Bookshop, Stockholm.
I read an extract from Let Go today at The English Bookshop, Stockholm. Thanks for everyone who came today and those who said they couldn't make it. There are signed copies of Let Go left so if you are quick – you can get yourself a copy. If you missed out on today or missed out on buying a copy (the book is available on Amazon) then don't despair. You can hear my reading the same extract on Soundcloud. Just click on the link in the right hand corner and you'll be transported there!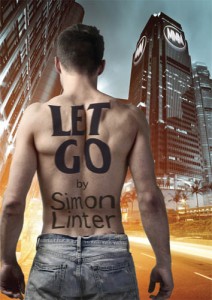 OUT NOW!
OUT NOW! My new novel Let Go is available now from all good online bookshops. I will be announcingdates for readings in Stockholm soon – so stay tuned! My collection of short stories Think Inside the Box is available FREE as a promotional item from Lulu.
OUT NOW in paperback and as an ebook.
I have written a short story for KEYHOLE STORIES. It is a collaboration of 15 authors, numerous assistants and well-wishers who wanted to be part of the project but could not. It was released on the 7th November as a paperback and is now available as an ebook. The short stories are set in Stockholm in an apartment block where the neighbours may or may not know each other. Be sure to buy a copy!
Other authors include: Tove Backhammar, Avelino Benavides, Claudia E. Bernal, Tanis Bestland, Matthew Corke, Vilhelm Gard, Emily Aisling Hall, Jon Kahn, Sanrda Jabre, Andrew MacPherson, Andres Minarro, Bjorn Rudberg, Eva Wissting and Jay Wong.