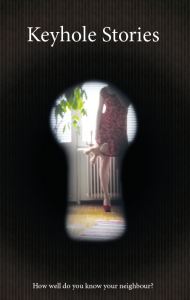 I have written a short story for the collection KEYHOLE STORIES which will be released on the 7th November 2015, Folkuniversitet, 3 p.m.
My story is 1 of 15 stories that revolve around an apartment building in Stockholm (Södermalm).
How well do you know your neighbour?
Other authors include: Tove Backhammar, Avelino Benavides, Claudia E. Bernal, Tanis Bestland, Matthew Corke, Vilhelm Gard, Emily Aisling Hall, Jon Kahn, Sanrda Jabre, Simon Linter, Andrew MacPherson, Andrés Miñarro, Björn Rudberg, Eva Wissting and Jay Wong.